TYPES OF ASSETS IN EACH CATEGORY
In the feedback from those of you who have TESTED PROTWIN asset categories through testuj.to, the need to have better mapped asset types that fit into each category came up several times. Here's a little inspiration with examples, as there are almost an infinite number of asset types, so give your imagination room.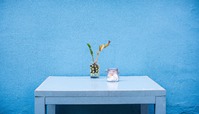 Coins, banknotes, securities
in your pocket, in your safe, crowns, euros, dollars, krugrand, antique banknotes, notes, bills, bonds,....
Bank accounts
in Baclays, in Bank of America, in Credit Suisse, current crown account, personal dollar account, investment account in funds,...
Companies - stocks, shares
my own company, shares in other companies registered in the commercial register or in an investment account linked to the stock exchange, silent partnerships,...
Agreements and Contracts
Not all agreements and contracts are in writing, the important ones that only we know about often belong here, an agreement to pass over a neighbour's land, an agreement to assign the right to use a patent, a confidentiality agreement,...
Commodities (timber, wheat)
Wood in my own woods, potatoes in my field or cellar, salt ready for a rainy day, oil on the stock exchange, palladium, corn, platinum,...
Photos, Videos, Voices
stored on USB in a drawer, on CD for 5 years (will they still be there?), The only record of great-grandmother's voice, UFO photo taken in childhood, stored on Cloud with a link to the location and a link to the password in the category Passwords and accesses
Family tree - diaries, memories
Compiled family tree plotted on paper or in digital form, grandmother's diary, manuscript of a novel my mother wrote, dad's memoir, grandfather's ID card or work book, important stories we tell each other in the family, descriptions of my own family relationships, insight into systemic constellations,...
Creatures - people, horses, bees, dogs
Are excellent examples of how we often understand possessions in a limited way - they belong here because we care for them, not because we own them, cats, guinea pigs, rabbits, cows, sheep, anthills, bumblebees, spiders, chameleons,...
Loans back and forth
Credit cards, mortgages, building and consumer loans with banks and savings banks, loans from companies and private individuals, property lent to friends - book, bike, dog, meal service, money, bonds,...
Metals and stones physical
In a vault, buried in the garden, in a bank safe, on your fingers, in a jewellery box, gold, platinum, palladium, brilliants, rubies, rubies, vltavins, beautiful semi-precious stones,...
Means of transport - bicycle, boat, car, plane
skates, snowboard, skis, scooter, parachute, motorcycle, quad bike, van, cart, bus, helicopter, satellite,...
Useful things - HW
laptop, smartphone, fridge, washing machine, coffee machine, TV, speakers, furniture, china, knives, watches, headphones, luggage, pens,...
Self - body - health, skills
Preventive practices - sports, diet, emotional and spiritual practices I know and do, skill in programming, skill in building houses, skill in negotiating, skill in cooking, skill in project management, skill in interpreting, skill in karate, skill in singing, skill in playing the saxophone,...
Real estate - apartments, houses, land
registered in the Land Registry, contractually supported ownership, used and managed by agreement with the other party,...
Cryptocurrencies
Bitcoin, Ethereum, Litecoin, Cardano, Stellar, traded on an exchange, in an electronic wallet, in the link to the category of passwords and access numbers can be recorded
Patents, rights, brands, licenses, know-how
Glass as a solar collector, perpetual motion, Apple, using Microsoft office, I know how to save the endangered cetacean, I know how to recycle all the waste of cities,...
Insurance - life, property, casualty
with Czech Insurance Company, with Allianz, with a broker e.g. Allrisk, travel insurance, third party insurance, insurance of art objects,...
Social credit (profile or avatar)
wide network of friends and professional contacts, top expertise in physics, economics, robotics, influencer profile on social networks - instagram, facebook, youtube, skins in League of Legends, wow, etc.,...
Valuable items - art
paintings I have created, paintings created by other artists, sculptures and statues, art furniture, objects of historical value - Napoleon's hat, grandmother's jewelry, grandfather's pipe, watches, medals,...
Safety deposit boxes
in banks, in real estate, on land, with third parties, contents of safety deposit boxes in general or specifically described, according to the need to establish security.
Time
the value of our time, we usually exchange our time for other kinds of assets - money, commodities, cryptocurrencies, but also for new skills, we can exchange our time with one partner - employer, or several customers of our services, and our value of time usually evolves and fluctuates depending on many circumstances, the category is mainly used to realize how to deal with time, of which we have a limited amount and we hardly ever know how much.
Secrets
family (e.g., about origins), corporate (reward system), social (I know how the president was actually elected), spiritual (I talk to God and know the answers),...
Energy - sun, wind, water, wood
most often it will be the management of machines that allow us to capture and store energy - a wind farm, a solar panel, a water dynamo, a combustion boiler, a river flowing through our land, a hillside property in the mountains, a coal mine, an oil well, a battery energy accumulator,...
Digital accesses, passwords
Instructions on how my successor can access property that is password protected whether physical, pin or digital, do I have a custodian for my digital passwords, what procedure should I take to reset my password if something happens to me?
New asset types - not yet defined
Not long ago, there was no category of cryptocurrency or digital social credit, and there are other new areas on the horizon that people may begin to consider valuable, worthy and thus deserving of a custodian's care. I firmly believe that we will soon begin to talk about the categories of Earth, climate and all ecosystems that we have been treating as resources and not as living systems deserving of our deepest respect and love. Protwin aims to contribute to the discovery of how to manage these newly perceived property concepts.